Schedule a Financial Consultation
An effective financial strategy is as customized to a person as their shoe size or favorite color. Tastes, goals, current financial position, and future financial prospects all factor into understanding the complexities of your life. At Hollander Lone Maxbauer, your financial plan is designed specifically for you and continually evaluated and updated to coincide with wherever life takes you. Your most effective financial strategy is Wealth Without Worry®.
Types of Financial Strategies
There are many effective financial strategies to help a person reach their money goals, but what works for you may not work for someone else. Exploring all angles with your experienced financial planner ensures that the right steps are made for you and your plans.
Here are just some types of effective financial strategy to discuss with your financial expert:
Managing risk: Risk management is all about the right kind of insurance that transfers the financial risk of potential life events to an insurance company. When you have a sound insurance strategy in place, you can protect your family from financial fallout. This happens with strategies that include personal insurance, liability insurance, and life insurance.
Diversifying assets: You may envision yourself putting your resources into one reliable fund and counting on it to provide the financial safety net you crave. What your financial expert can teach you is the beauty of diversification, which is when investments are spread among different assets. Variety comes with risk but it also comes with reward, and you will figure out what strategy is best for you.
Financing large purchases: Some of the largest purchases you'll make in your lifetime are homes, cars, and education. Your financial expert will help you determine the best place to put your funds – whether that is in a mortgage, for example, or in the market. There isn't only one right answer when it comes to figuring out where to put your funds.
Planning for retirement: A successful retirement takes planning and it also takes a lifetime of hard work. With your financial planner, you will review elements such as Social Security, personal savings, individual retirement accounts (IRAs), defined contribution plans, defined benefit plans, and continued work to establish a livable plan for a comfortable retirement.
Establishing estate planning: The transfer of your wealth after death can be fraught with difficulties if your wishes are not put in writing. Knowing, though, exactly where and to whom you want your assets to go makes estate planning much easier and allows relevant parties to respect your carefully delineated wishes. This happens through the drafting of a will, properly titling assets, reviewing life insurance, and more.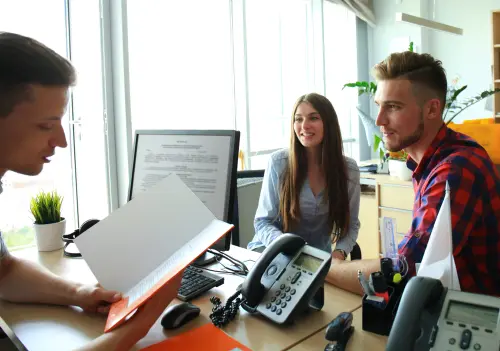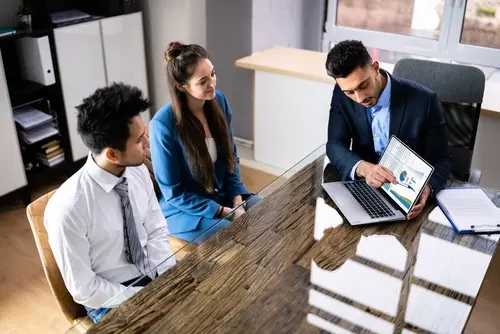 Customizing Your Most Effective Financial Strategy
Whether you're a young professional, a medical professional, or a retiree, there is an effective financial strategy that is appropriate for your needs right now and the needs you expect to have in the future. Some people have families, others fly solo, some put their money into real estate while others prefer art. Everyone's equation is unique, which makes planning all the more exciting and interesting.
Through the Wealth Without Worry® program at Hollander Lone Maxbauer in Southfield, MI, we are dedicated to growing, accumulating, and managing your wealth. We believe in promoting financial literacy and aiding our clients in feeling confident about their current financial status and where they will be six months, one year, 10 years, and beyond.
Contact us today to schedule a consultation with one of our financial professionals. Find out how we can customize a plan just for you and your family so you feel good about your present and future.
The Hollander Lone Maxbauer Article Center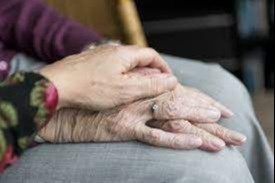 WHAT IS IT? Caring for your aging parents is something you hope you can handle when the time comes, but something you probably hope you never …
Read more
Our Process
Discover
We want to know you! What makes you tick? Your goals and dreams, career and financial history, cash-flow, tax considerations, and family & estate planning. We also want to know about your relationship with money and what you really value in life. What motivates and interests you and what your vision of financial freedom is.
Recommend
We build a comprehensive summary and a plan of action. Considering many "what-if" scenarios and potential outcomes, we determine together an appropriate blueprint and strategies for addressing your ongoing objectives.
Implement
Execution is continuous, but in the first 90 days we'll build the financial foundation. We'll load and customize your personal financial dashboard, begin coordinating assets and liabilities from all sources, consider wealth protection and tax strategies, and construct your portfolio to give you a total snapshot of your finances in real time – accessible 24/7.
Support
We pride ourselves on the level of service and support we deliver our clients. We're accessible and prompt to reply. We adhere to quarterly reviews, evaluate progress, prepare for upcoming changes, and help you stay on track. We take a genuine and high-touch approach to customer service. If we can do it for you, it's our pleasure.
Lifestyle Matters: Managing Your Lifestyle