Schedule a Financial Consultation
There are several types of fee structures utilized by financial experts. At Hollander Lone Maxbauer in Southfield, MI, we employ a straightforward fee structure, so our clients know exactly what they're getting, when they're getting it, and why our methodology is most beneficial for their interests.
Types of Fee Structures in Financial Planning
Reviewing the various types of fee structures available in the financial planning world helps clients understand the benefits of a straightforward fee structure for their assets and everything that's most important to them.
Assets Under Management (AUM): Charging a fee for assets under management has long been one of the most widely adopted financial planning fee options, used often by the wealthier, older clients who pay for financial guidance based on their assets. This option is often only profitable for high-net-worth investors and brings into question a conflict of interest, objective advice, and whether such fees make sense in a culture of automated services.
Annual Retainer Fees: Access to a financial planner is achieved by paying annual retainer fees, allowing for flexibility and making it possible for financial planners to serve a wide range of clients' needs per the retainer. This option is appealing to clients who know only one transparent fee is needed to cover all their needs. Getting payment taken care of once a year with a straightforward fee structure minimizes interruptions in planning.
Hourly Fees: The name is self-explanatory – fees are charged at an hourly rate set by your financial professional and calculated by keeping track of the number of planning hours spent on a client. Though this method of payment is transparent and simple, hourly billing is not common because it is hard for clients to gauge potentially unpredictable costs as being too little, just right, or too much.
Flat Fees: Flat fees are easy to adjust and honor, with the client opting for one single, comprehensive fee for a financial planning session; one fee for singular matters like getting advice on buying a home; or fees for a series of financial planning sessions over time. Flat fees are simple, accessible, and easy to scale based on the complexity of a client's needs.
Subscription Fees: Monthly fees for ongoing financial planning can be categorized as being part of a subscription fee, a clearly defined collection of meetings, services, and advice from a financial expert. Subscriptions offer predictable, reliable revenue streams that not necessarily tied to market performance. The onboarding of clients is intensive while building a relationship but, once established, this comprehensive financial planning method usually feels thorough.
Blended Fees: Any of the above fees combined equal a blended fee structure, which is often ideal for financial planners eager to deliver freedom to their clients while also building long-term relationships. For example, an upfront fee for the creation of a comprehensive plan and hourly fees for making edits to this plan or dealing with investment management. A blended system allows for a more straightforward fee structure and shows value, delivers fair compensation, and provides transparency.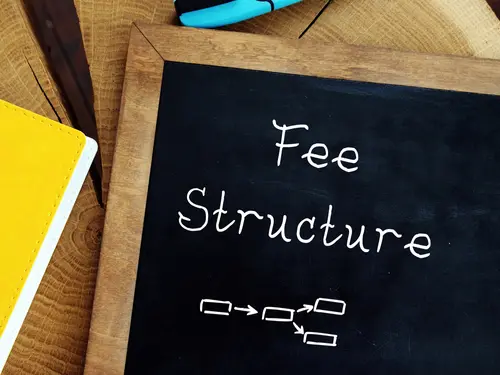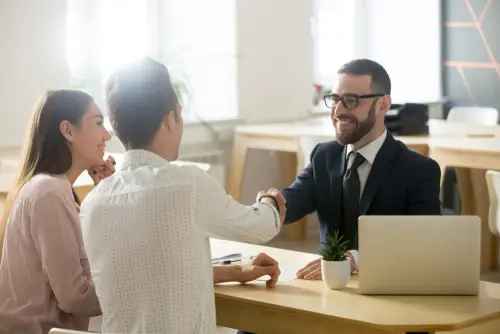 Michigan Financial Planners Offer Straightforward Fee Structure
Every financial planning expert has their own preferred method of issuing fees and there isn't one that's right or wrong, but simply what's best for the client and the firm. At Hollander Lone Maxbauer, we give our clients a straightforward fee structure, so they know exactly what to expect from our services and guidance, and so they understand that there won't be any surprises when it comes to how they manage their assets, estate planning, risk management, and more.
Contact us to schedule a consultation and learn more about our straightforward fee structure and how it can work for you and your financial goals.
The Hollander Lone Maxbauer Article Center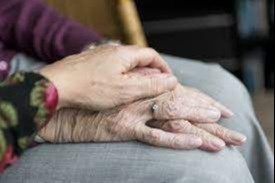 WHAT IS IT? Caring for your aging parents is something you hope you can handle when the time comes, but something you probably hope you never …
Read more
Our Process
Discover
We want to know you! What makes you tick? Your goals and dreams, career and financial history, cash-flow, tax considerations, and family & estate planning. We also want to know about your relationship with money and what you really value in life. What motivates and interests you and what your vision of financial freedom is.
Recommend
We build a comprehensive summary and a plan of action. Considering many "what-if" scenarios and potential outcomes, we determine together an appropriate blueprint and strategies for addressing your ongoing objectives.
Implement
Execution is continuous, but in the first 90 days we'll build the financial foundation. We'll load and customize your personal financial dashboard, begin coordinating assets and liabilities from all sources, consider wealth protection and tax strategies, and construct your portfolio to give you a total snapshot of your finances in real time – accessible 24/7.
Support
We pride ourselves on the level of service and support we deliver our clients. We're accessible and prompt to reply. We adhere to quarterly reviews, evaluate progress, prepare for upcoming changes, and help you stay on track. We take a genuine and high-touch approach to customer service. If we can do it for you, it's our pleasure.
Lifestyle Matters: Managing Your Lifestyle