Schedule a Financial Consultation
Today's retirees are vital adults who want to use their lifetime of accumulated wealth strategically to fund a comfortable, lasting retirement. This type of year-to-year and decade-to-decade financial planning requires the expertise of professionals like those at Hollander Lone Maxbauer in Southfield, MI.
Plan Your Financial Future in Retirement
Once you've made the decision to retire, whether you plan to close-up shop in six months or six years, the most important step is to plan your financial future. There are many strategies you and your financial planner will review to ensure that you make the most of what you've earned, saved, and will continue to earn, so you remain comfortable well into your golden years.
Maximize Tax Efficiency
The last thing retirees want to do is get hit with a large penalty because of the withdrawal of your own money. It's essential to find the most efficient method for moving or removing funds with the least amount of tax burden. A financial expert will support retirees in the coordination of the dispersal of funds from different savings vehicles to effectively manage tax efficiency.
Optimize Growth
Income does not end in retirement if distributions are strategically organized for optimization of taxes and growth. Learn the best ways for retirees to achieve income and returns on your investments, whether you have an IRA, annuity, or other vehicle.
Evaluate Assets and Reduce Risk
Retirement is not a one-and-done situation. It's essential to work with an expert to review asset allocation and regularly evaluate your funds during your retirement years. Where you want your money to go now may not be the best place for it in a few years. Safer, more conservative choices may make you more comfortable the closer you get to retirement. Revisiting your decisions regularly ensures that your assets are always in the best possible position.
Weigh Benefits
What is the best time to take Social Security? The answer depends on you and your unique portfolio. With financial support, you will learn the most effective ways to integrate Social Security and Medicare to maximize the benefits available to you.
Plan Your Legacy
Exploring the idea of foundations or trusts through legacy planning while also maximizing charitable giving involves strategy driven by your risk tolerance, liquidity needs, and personal objectives as a retiree. Saying yes to more aggressive moves for assets meant for future generations or earmarking philanthropic funds can reduce your portfolio risk as you age.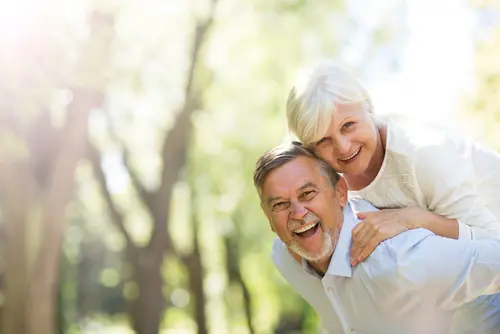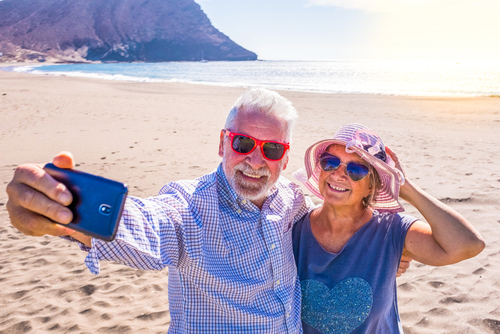 Other Considerations for Retirees
As you determine where your assets will go and how you'll manage them, you'll also be weighing considerations such as:
Mortgage: Are you planning to stay in the home you're in now? Maybe it's beneficial to work toward paying off your mortgage, or perhaps downsizing is the right choice.
College: If you have college-aged children, your retirement status affects financial aid and your ability to assist them with paying for higher education.
Work: You may want to do consulting work after retirement or take on a part-time job in a field that's always interested you. How will this employment affect finances and tax considerations?
Fun: Retirement is all about finally giving yourself a break, but some retirees find themselves getting wrapped up in projects, other work, or family matters and neglect to take time to truly relax. Planning financially for regularly scheduled fun ensures that you actually enjoy the retirement you've earned.
Financial Planning for Retirees
Retirement planning is complex because you're not only planning for tomorrow, you're planning for the rest of your tomorrows. Get the careful financial expertise you need to strategically work out the rest of your life with help from the professionals at Hollander Lone Maxbauer in Southfield, MI. Contact us today to schedule a consultation.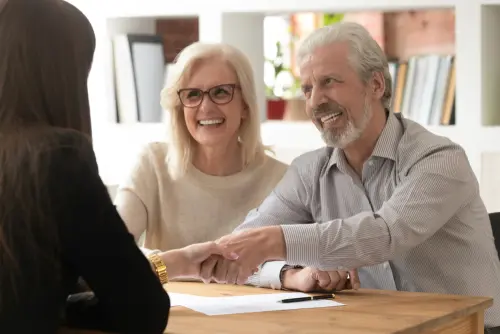 Most portfolios are constructed based on an individual's investment objective, risk tolerance, and time horizon. Using these inputs and sophisticated portfolio-optimization calculations, most investors can …
Read more
Our Process
Discover
We want to know you! What makes you tick? Your goals and dreams, career and financial history, cash-flow, tax considerations, and family & estate planning. We also want to know about your relationship with money and what you really value in life. What motivates and interests you and what your vision of financial freedom is.
Recommend
We build a comprehensive summary and a plan of action. Considering many "what-if" scenarios and potential outcomes, we determine together an appropriate blueprint and strategies for addressing your ongoing objectives.
Implement
Execution is continuous, but in the first 90 days we'll build the financial foundation. We'll load and customize your personal financial dashboard, begin coordinating assets and liabilities from all sources, consider wealth protection and tax strategies, and construct your portfolio to give you a total snapshot of your finances in real time – accessible 24/7.
Support
We pride ourselves on the level of service and support we deliver our clients. We're accessible and prompt to reply. We adhere to quarterly reviews, evaluate progress, prepare for upcoming changes, and help you stay on track. We take a genuine and high-touch approach to customer service. If we can do it for you, it's our pleasure.
Retirement Matters: Investment Strategies for Retirement