Your mortgage is considered good debt in the eyes of creditors and shows you use credit responsibly by maintaining your payments. Plus, home ownership is seen as a sign of financial stability. Nevertheless, plenty of people want to get rid of this significant debt, so money is freed up for other endeavors. The question, then, is this: Is it better to pay off your mortgage or put your money in the market? The financial advisors at Hollander Lone Maxbauer in Southfield, MI, are ready to help you find an answer.
The Volatile Housing Market
It feels good to own a home, even if it's only partially and you're doing business with your lender for the next few decades to pay it off. The volatility of the housing market, though, can make you feel uncomfortable about your smart investment, and have you thinking that maybe you should pay it off.
Volatility refers to the increase and decrease of the price of a particular investment over a certain period.
If the value of your asset – in this case, your home or investment properties – goes up, that's great. You have more equity and are in a financially better position.
When housing prices do not increase, however, and perhaps even drop in value, that's known as volatility.
Financial experts understand how to forecast this kind of fluctuation and support you in developing the best investment strategy, so you make the best choices about managing risk and so volatility does not damage your portfolio.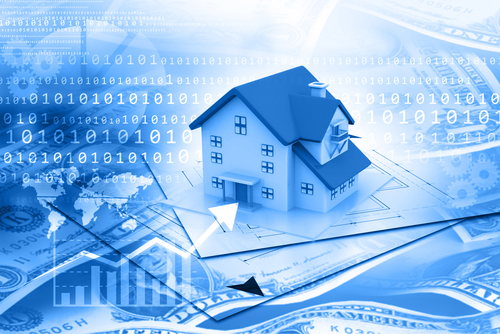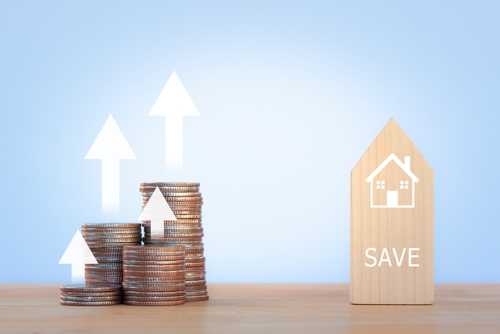 Should You Put Your Money in Your Mortgage or the Market?
There isn't one right answer across the board when it comes to determining whether your funds are better placed in your mortgage or in the market. Sure, it would be amazing to pay off your mortgage and own your home free and clear, but there are many factors that impact how your financial future can pan out based on this choice or sticking with market investments. Here are some elements to consider:
The S&P 500 stock market index has averaged a 10% return annually since its inception in 1957.
Homes appreciate at a lower rate than the S&P 500, around 5%.
The emotional decision to pay off your home feels great and you never have to pay a mortgage bill for that property ever again.
Putting your money in the market means you'll get a higher rate of return than you would by paying off your mortgage.
Questions to Ask Yourself About Savvy Investing
When it comes to comparing your home investment and market investments and deciding between the two, you must decide what choice is right for you, what decision makes you feel financially secure.
Would you feel better owning your home without a speck of debt?
Would you feel better seeing your money going into the market and appreciating at a faster rate than your home is appreciating?
Maybe you don't pay off your mortgage in full, but what then is the right amount of money to put into the home?
What is the right amount of money to put into the market?
You don't have to answer these questions all on your own.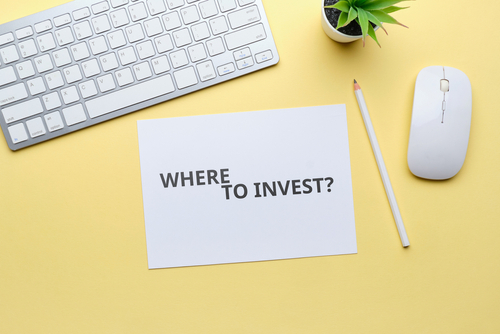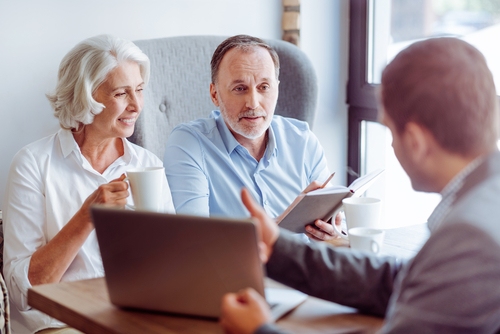 Get Financial Support from Detroit Financial Advisor
No matter what your concerns are about your investments, no matter what decisions you're trying to make, turn to the experienced financial advisors at Hollander Lone Maxbauer for support and guidance. Maybe your home is the right asset to pay off. Maybe you're better with your funds in the market. Have a conversation with one of our experts and feel good about how you're managing your money now and for the future.
The Hollander Lone Maxbauer Article Center

Most portfolios are constructed based on an individual's investment objective, risk tolerance, and time horizon. Using these inputs and sophisticated portfolio-optimization calculations, most investors can …
Read more
Our Process
Discover
We want to know you! What makes you tick? Your goals and dreams, career and financial history, cash-flow, tax considerations, and family & estate planning. We also want to know about your relationship with money and what you really value in life. What motivates and interests you and what your vision of financial freedom is.
Recommend
We build a comprehensive summary and a plan of action. Considering many "what-if" scenarios and potential outcomes, we determine together an appropriate blueprint and strategies for addressing your ongoing objectives.
Implement
Execution is continuous, but in the first 90 days we'll build the financial foundation. We'll load and customize your personal financial dashboard, begin coordinating assets and liabilities from all sources, consider wealth protection and tax strategies, and construct your portfolio to give you a total snapshot of your finances in real time – accessible 24/7.
Support
We pride ourselves on the level of service and support we deliver our clients. We're accessible and prompt to reply. We adhere to quarterly reviews, evaluate progress, prepare for upcoming changes, and help you stay on track. We take a genuine and high-touch approach to customer service. If we can do it for you, it's our pleasure.
Retirement Matters: Investment Strategies for Retirement