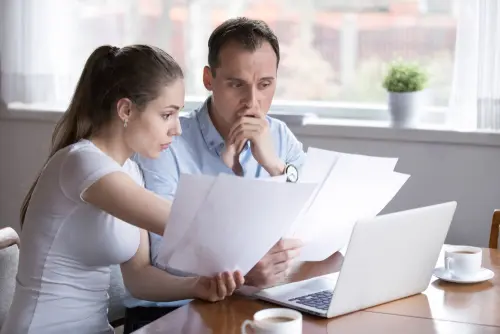 Talking about finances can sometimes feel like discussing what's happening under the hood of your car – you have a general idea of what's there, but you sure could use a clearer understanding of the industry terms being used. At Hollander Lone Maxbauer, our financial advisors strive to simplify your life and support your confidence in your financial future, and that begins with terms that get you on your way to financial literacy so you can make informed decisions about managing your assets.
529 Plan
A 529 plan is a savings plan designed for future education costs that comes with tax advantages when used to pay for qualified education expenses for a designated beneficiary. This investment account is not limited to parents alone. Grandparents, other relatives, and friends can open and fund a 529 and reap tax benefits.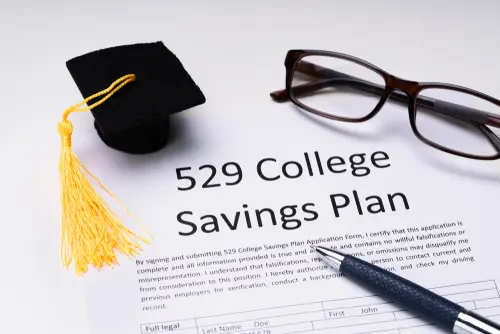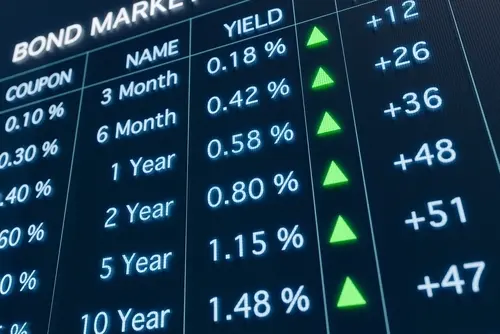 Bonds
Bonds are a debt security for governments or corporations that want to raise money. Bonds are issued to raise money from investors and buying a bond is a way of giving the issuer a loan. The agreement is that the value of the loan will be paid back on a specific date and interest will be paid along the way.
Budget
Whether managing a personal, household, or business budget, there are several elements to account for in all circumstances: how much money is coming in, fixed and variable costs, one-time expenses, cash flow, and profit. A budget keeps track of the money you have and where it goes.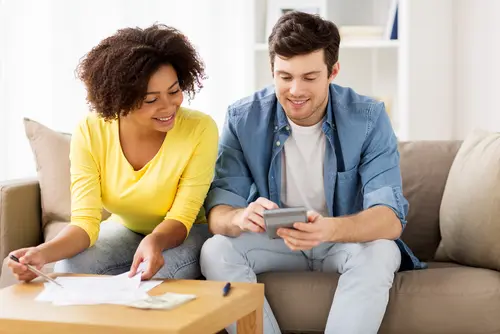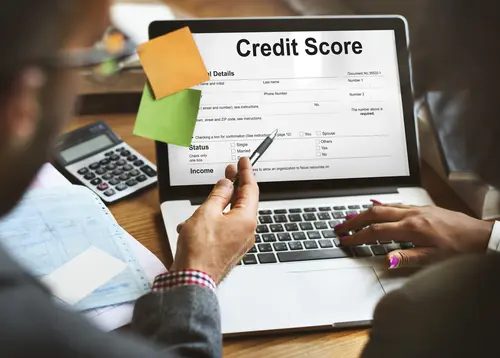 Credit Score
Credit score is a rating of your creditworthiness. That three-digit FICO number – unique to everyone based on credit history, spending, and payments – ranges from 300 to 850 and identifies what the risk is of lending you money. The higher the credit score the better.
Disability Insurance
Short-term or long-term disability insurance is the money that replaces your lost income if you are unable to work due to an accident or illness. This income helps you and your family to pay for household expenses, healthcare, childcare, and more while away from the job.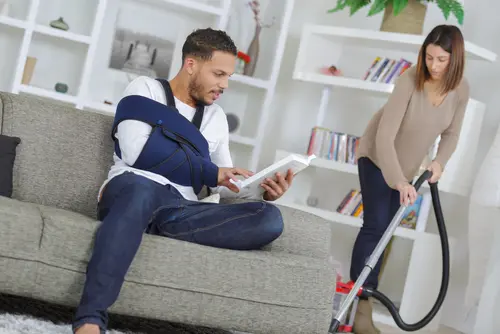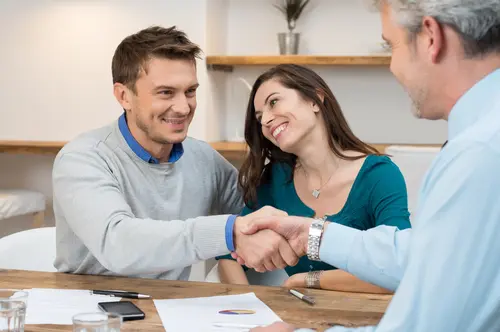 Mortgage
A mortgage is a legal agreement between a borrower and a lender that gives the lender the right to take the borrower's property if the money borrowed is not repaid, with interest. Mortgage payments are made up of the principal, interest, taxes, and insurance The principal pays down the outstanding loan. Interest is what is owed as the cost of borrowing money, determined by interest rate and loan balance.
Retirement
Typically, retirement is when you deliberately remove yourself from active working life, though in some cases retirement is necessary because of health complications or age. Some people choose to semi-retire by reducing their workload or work hours.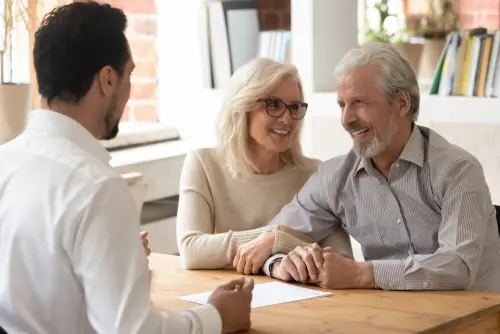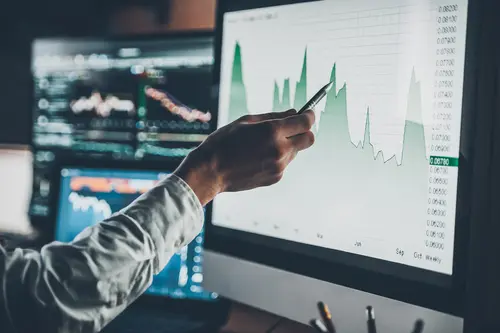 Stocks
Stocks give you a share of ownership in a company and you can hold an amount that is small or large. This type of security, also known as equity, comes in units of stock called shares. The owner of the stock is entitled to a portion of the company's profits and assets that equals the amount of stock owned.
Taxes
There are all types of taxes, including income, sales, payroll, property, estate, gift, and more. Some taxes are charged at the federal and state levels. If you sell a taxable asset that increased in value while you owned it – like real estate or stocks – this is known as capital gains, also subject to tax based on the profit.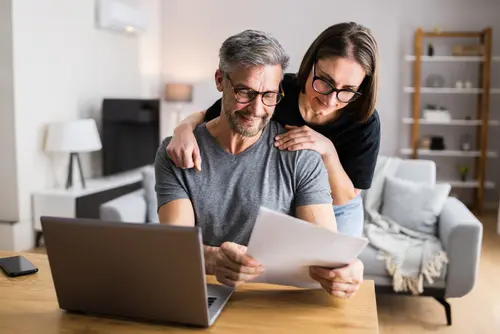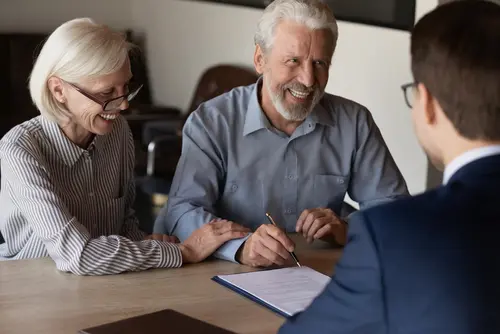 Will and Trust
A will manages your assets according to your wishes after your death and allows for the naming of guardians for children, appointing an executor of your estate, and declaring final wishes. Some people choose a trust over a will because the management and distribution of assets to beneficiaries – whether during your lifetime or after death – is done more quickly and easily.
Money Management from a Financial Advisor in Detroit
Financial literacy is about understanding your money and what can be done with it, from budgets to loans, earnings to planned spending, investments to trusts. Manage your money with support from the financial advisors Hollander Lone Maxbauer, serving Southfield, Detroit, and neighboring areas.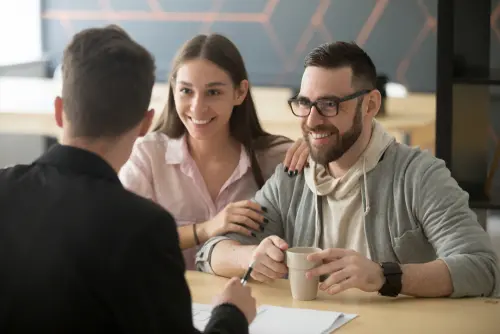 Schedule a Financial Consultation
The Hollander Lone Maxbauer Article Center

Most portfolios are constructed based on an individual's investment objective, risk tolerance, and time horizon. Using these inputs and sophisticated portfolio-optimization calculations, most investors can …
Read more
Our Process
Discover
We want to know you! What makes you tick? Your goals and dreams, career and financial history, cash-flow, tax considerations, and family & estate planning. We also want to know about your relationship with money and what you really value in life. What motivates and interests you and what your vision of financial freedom is.
Recommend
We build a comprehensive summary and a plan of action. Considering many "what-if" scenarios and potential outcomes, we determine together an appropriate blueprint and strategies for addressing your ongoing objectives.
Implement
Execution is continuous, but in the first 90 days we'll build the financial foundation. We'll load and customize your personal financial dashboard, begin coordinating assets and liabilities from all sources, consider wealth protection and tax strategies, and construct your portfolio to give you a total snapshot of your finances in real time – accessible 24/7.
Support
We pride ourselves on the level of service and support we deliver our clients. We're accessible and prompt to reply. We adhere to quarterly reviews, evaluate progress, prepare for upcoming changes, and help you stay on track. We take a genuine and high-touch approach to customer service. If we can do it for you, it's our pleasure.
Retirement Matters: Investment Strategies for Retirement