Schedule a Financial Consultation
Most young professionals are thrilled to have a job they enjoy and enough money to pay their bills. While the present might be paid for, it is never too early to consider how to earmark funds to build a financially sound future. The financial experts at Hollander Lone Maxbauer in Southfield, MI, are prepared to support young clients in setting goals, improving financial literacy, making investments, and so much more.
Reasons for Young Professionals to Work with a Financial Expert
Many young people waffle about whether to meet with a financial expert when they're just starting out, but this is the very best time in your life to get support. Here are just some of the reasons why:
Get savings guidance: Where should expendable income go? Should you open a 401(k) or put money in a savings account? Is it better to buy or rent? A financial expert is ready to guide young professionals on their early quests, so they make the best choices for their current position in life – and for the future.
Set short-term and long-term goals: If you want to save $20,000 by the time you're 25, start a business within the next five years, pay off student loans by 30, or bulk up savings to pay for a wedding, your advisor offers advice about setting short-term and long-term financial goals.
Merge finances: Getting married? Moving in together? Buying a house together? Get advice about merging finances with your partner, so you make good decisions for yourselves as a pair and for yourself personally.
Make investments: Most young professionals just want to feel financially sound and have a little money in the bank and in their wallet. Making investments, though, is the smart way to prepare for now and later. It's never too early to think about retirement and it's always smart to be ready for emergencies like unemployment or illness.
Make sense of employee benefits: Some employers hand out paperwork about 401(k) plans, automated savings plans, and getting vested without much explanation. Making sense of it all and making the right decisions for yourself can be complicated without help from a financial expert.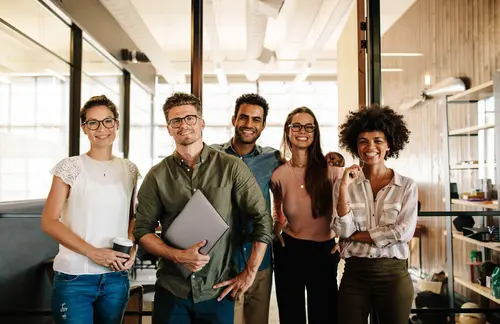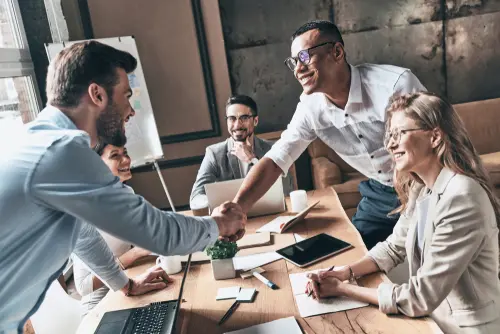 Financial Guidance for Workers Who Are Just Starting Out
People learn as they age, and you aren't supposed to know everything there is to know about sound financial decisions as you're just starting out. It's incredibly beneficial to have a trusted resource who can guide you in making choices for your present and future by supporting you through:
Investing: Want to begin investing in the stock market? You don't have to try to figure it all out on your own. With professional guidance you can make smart choices about where and when to invest.
Saving for a child's education: Saving for college is something that parents are advised to begin doing from day one of their child's life. The sooner the better, the sooner the more funds you'll have for your child's own future and education.
Improving your credit score: You can even talk to your financial advisor about smart personal finance choices to make so you can boost your credit score.
Debt reduction: Discover the best practices for minimizing your debt while maintaining the lifestyle you want and honoring a working monthly budget.
Financial Planning for Young Professionals
Even if you don't have many assets yet, the right financial advisor offers valuable guidance to help you achieve greater financial success. Together, you can set reasonable financial goals and create plans for every area of your life. Get the financial expertise you need with help from the professionals at Hollander Lone Maxbauer in Southfield, MI. Contact us to schedule a consultation.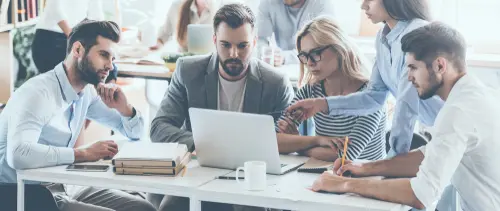 The Hollander Lone Maxbauer Article Center

Most portfolios are constructed based on an individual's investment objective, risk tolerance, and time horizon. Using these inputs and sophisticated portfolio-optimization calculations, most investors can …
Read more
Our Process
Discover
We want to know you! What makes you tick? Your goals and dreams, career and financial history, cash-flow, tax considerations, and family & estate planning. We also want to know about your relationship with money and what you really value in life. What motivates and interests you and what your vision of financial freedom is.
Recommend
We build a comprehensive summary and a plan of action. Considering many "what-if" scenarios and potential outcomes, we determine together an appropriate blueprint and strategies for addressing your ongoing objectives.
Implement
Execution is continuous, but in the first 90 days we'll build the financial foundation. We'll load and customize your personal financial dashboard, begin coordinating assets and liabilities from all sources, consider wealth protection and tax strategies, and construct your portfolio to give you a total snapshot of your finances in real time – accessible 24/7.
Support
We pride ourselves on the level of service and support we deliver our clients. We're accessible and prompt to reply. We adhere to quarterly reviews, evaluate progress, prepare for upcoming changes, and help you stay on track. We take a genuine and high-touch approach to customer service. If we can do it for you, it's our pleasure.
Retirement Matters: Investment Strategies for Retirement