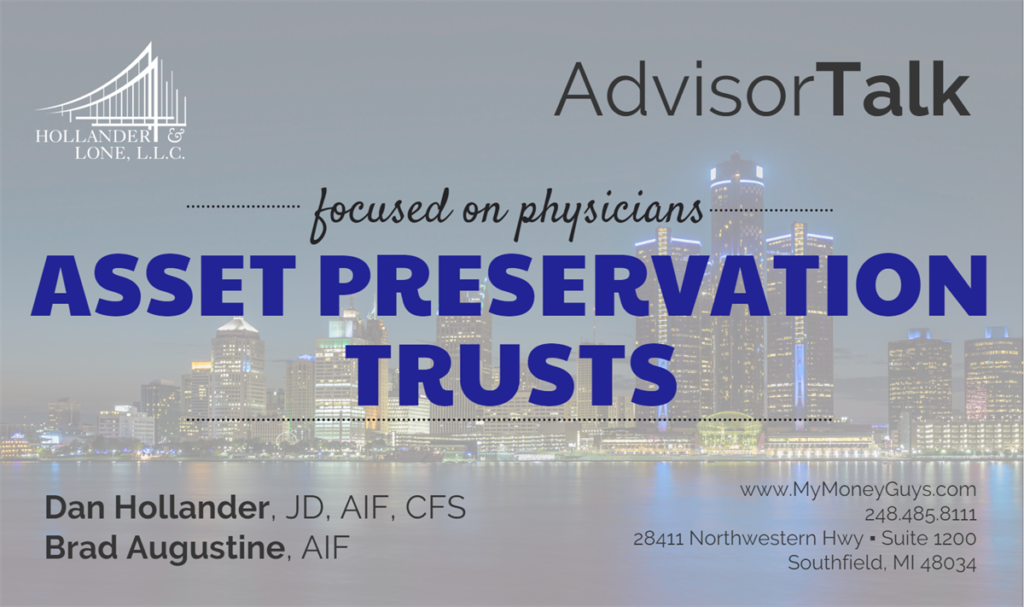 Focused on Physicians: Asset Preservation Part 3: Trusts
Asset Protection: About the Series
Don't be an unnecessary target! You've made a huge investment in your education and training, and your "deep doctor pockets" already make you a bulls-eye. Are you doing all you can to protect your interests….and ASSets?
This three-parter takes a look at ways you can mitigate some of the inherent risks that come along with being a doctor. Own a boat? Have teenage drivers? Do you ever entertain with delicious libations? What about owning your own practice or having partners? Curious about what assets might potentially be at risk if you were hit with a lawsuit? We're digging into some different strategies to help you address some of these questions, and how they can apply to physician-specific circumstances.
Utilizing Trusts to Preserve Assets
Finally, trusts – one of the critical pieces that brings many of the other risk management strategies together. How can trusts be used to insulate assets? How do trusts even work? Brad and Dan will spend some time on the structure of trusts and how trusts do and do not operate. We'll also spend some time on the differences between Living (Revocable) and Irrevocable Trusts, applications for each, plus the tax implications – since this is all about preserving and protecting assets.
Check out more of our videos here:
Estate Planning Basics:
Part 1: Common Sense Strategies & Insurance:
Part 2: Strategies for Protecting Real Property: