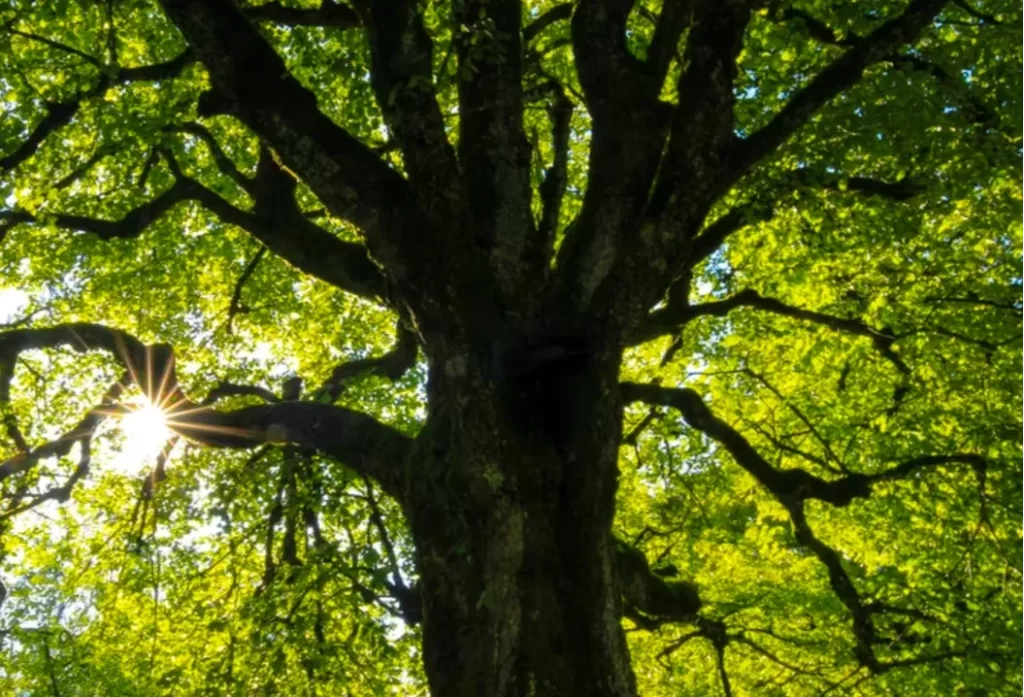 Today marks the 52nd Earth Day, with this year's theme "Invest in Our Planet." We took this opportunity to look at some of the risks relating to global climate change. While from the top down governments have been grappling with the commitments needed for climate change solutions, from the bottom up the private sector's innovation and investment have been accelerating needed advances. Investors can increasingly align their investments to benefit from a more sustainable economy while helping drive positive change.
"The awareness of sustainability has expanded beyond governmental policy," explained LPL Financial Head of Manager Research Jason Hoody. "Now increasingly private-sector corporations are pursuing sustainable business practices, individuals are practicing sustainable consumption, and investors are actively choosing sustainable investing."
Climate change presents numerous risks, including both physical and transition risks. Physical climate risks encompass both acute risks like weather-exacerbated events whose occurrence is increasing with climate change (floods, hurricanes, wildfires etc.) and chronic risks consisting of gradual, long-term trends, such as rising average temperatures.
The Intergovernmental Panel on Climate Change (IPCC) concluded that the increase in the global average surface temperature was likely due to human activity, specifically the increase in greenhouse gas concentrations. Measuring carbon dioxide levels in the atmosphere shows a long-term upward trend as well. This increase in carbon dioxide is primarily due to the combustion of fossil fuels. Climate models predict a clear trend of further warming to come, with the amount of greenhouse gas emissions released into the atmosphere the main variable differentiating possible outcomes.
Transition climate risks are those that may arise from the economic transformations and potential dislocations that result from decarbonizing the economy. Primary transition risks include tighter government emission policies (carbon taxes, fuel efficiency requirements, etc.), technology changes (cheaper renewables that make fossil-fuel based power generation less economical, etc.), and consumer pressure for more sustainable products.
The economic transformation to decarbonize the economy will create risk for some companies, while providing opportunity for innovative companies that create solutions to climate change risks. As shown in the LPL chart of the day, during 2010–2019 there have been sustained decreases in the unit costs of solar energy (85%), wind energy (55%), and lithium-ion batteries (85%), coupled with large increases in their adoption. Solar power adoption increased by more than 10 times over this period, and electric vehicle (EV) adoption more than 100 times.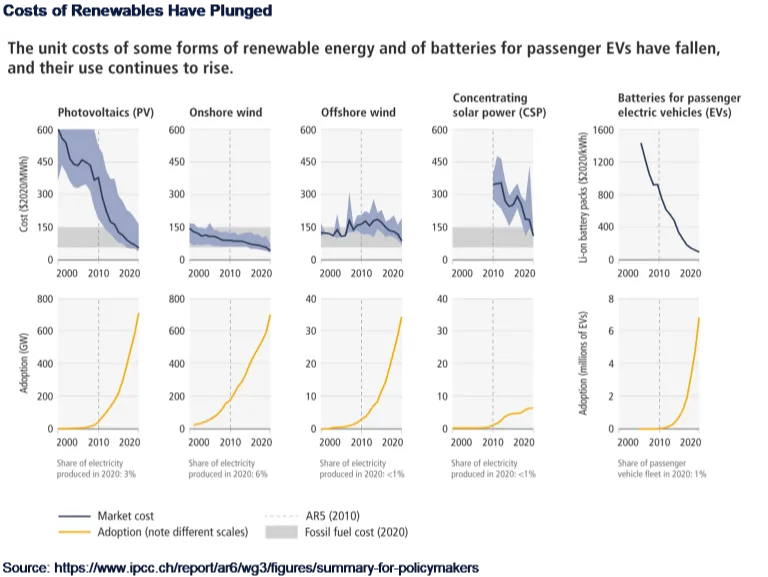 In 2020, the marginal cost of renewable power generation capacity was lower than fossil fuels. The trend is that not only are renewables competing with fossil fuels, but they are also undercutting them when new electricity generation capacity is required.
Sustainable investing has the possibility of leaving a double legacy. There is the legacy of potential returns that every investor seeks, but there is also a legacy of stewardship by meeting current needs without overburdening the environment or future generations. Earth Day is a great occasion to learn more about sustainable investing.
IMPORTANT DISCLOSURES:
This material is for general information only and is not intended to provide specific advice or recommendations for any individual. There is no assurance that the views or strategies discussed are suitable for all investors. To determine which investment(s) may be appropriate for you, please consult your financial professional prior to investing.
Investing involves risks including possible loss of principal. No investment strategy or risk management technique can guarantee return or eliminate risk in all market environments. For more information on the risks associated with the strategies and product types discussed please visit https://lplresearch.com/Risks
References to markets, asset classes, and sectors are generally regarding the corresponding market index. Indexes are unmanaged statistical composites and cannot be invested into directly. Index performance is not indicative of the performance of any investment and do not reflect fees, expenses, or sales charges. All performance referenced is historical and is no guarantee of future results.
Unless otherwise stated LPL Financial and the third party persons and firms mentioned are not affiliates of each other and make no representation with respect to each other. Any company names noted herein are for educational purposes only and not an indication of trading intent or a solicitation of their products or services.
All information is believed to be from reliable sources; however, LPL Financial makes no representation as to its completeness or accuracy.
Securities and advisory services offered through LPL Financial, a registered investment advisor and broker-dealer. Member FINRA/SIPC.
Tracking # 1-05268528