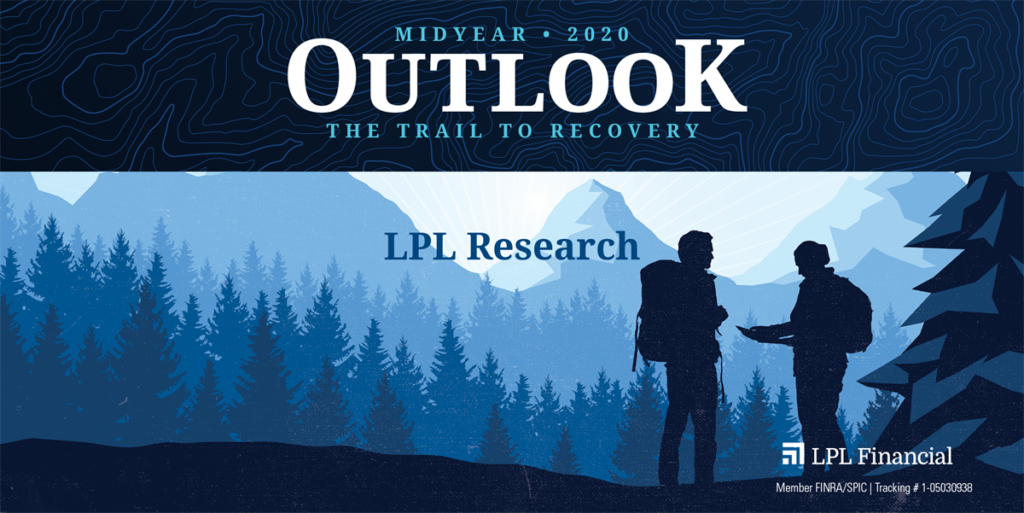 LPL Financial Research is looking ahead for new ways to face current challenges and prepare for better times. Use our Midyear Outlook 2020 to chart a path to eventual economic and market recovery. Plus, learn how stocks may predict the next president!
It's still going to be a challenging environment with significant uncertainty that may lead to more volatility for the next few months, especially with the highly anticipated presidential election in November. Still, we continue to encourage investors to focus on the fundamental drivers of investment returns and their long-term financial goals.
LPL Research's Midyear Outlook 2020 provides our updated views of the pillars for investing—the economy, stocks, and bonds. As the headlines change daily, we encourage you to continue to look to these pillars as trail markers on your investment journey, and to the Midyear Outlook 2020 to help provide perspective on facing these challenges now and preparing to move forward together.
View the digital version.
http://view.ceros.com/lpl/mid-year-outlook-2020
IMPORTANT DISCLOSURES
This material is for general information only and is not intended to provide specific advice or recommendations for any individual. The economic forecasts may not develop as predicted. Please read the full Midyear Outlook 2020: The Trail to Recovery publication for additional description and disclosure. This research material has been prepared by LPL Financial LLC.
Tracking # 1-05025689 (Exp. 06/21)