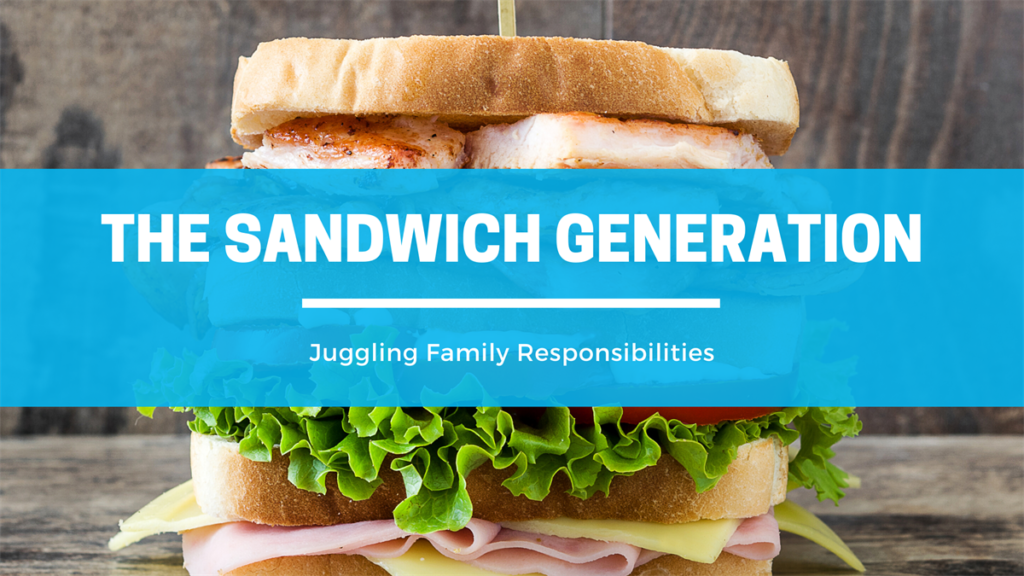 Just like a piece of bologna, you're sandwiched between two big pieces of smushy, white bread – your children, and your parents. Even as your career and earnings are peaking and you're finally beginning to look towards retirement, those generational obligations sneak up. Most parents want to help their children with college expenses, and do, but at the same time, many of you have taken up another role too – supporting your aging parents. Squeezed in the middle, you're now a part of the "sandwich generation".
More complicated life, means more challenges:
Higher living standards and innovative medical science mean life expectancy is greater. You and your parents are living longer – and they may need assistance preparing for the future.
You might end up as a primary caregiver for your parent(s) if your family is dispersed or small.
If you had children later, you might hit a double whammy – your children starting college at the same time your aging parents become dependent.
Older children staying at home longer can cause other financial stresses too, or you might be helping a "boomerang" child who has returned home after school, a divorce, or job loss.
Evolving retirement savings vehicles could mean you're facing pension shortfalls and wondering about the state of Social Security
What can you do?
When it comes to aging parents:
There's a lot of variables and no right answer to every question. It can depend on whether your parent is in town or not, how involved your siblings are, how realistic travel expenses and time spent away from the rest of your family are, and most importantly, the welfare and needs of your parent.
If you choose to invite your parent(s) to move in with you, share expectations with your family in advance, including your parents. Be sympathetic to children living at home, it's an adjustment for everyone.
Talk to your parents. And your siblings. Ideally, before they need assistance. Ask about what plans and provisions they've made for their future. Do they have long-term care insurance, enough retirement income? If you don't already know, inquire about their important documents and professionals they rely on. Having an action plan as a family can save stress and eliminate friction when trying circumstances arise, allowing you to focus on the care of your parent(s).
When it comes to aging kids:
If you become a primary caregiver for a parent, or they move in with you, explain to minor children how things will change. It's okay for them to have responsibilities, but don't require them to be caregivers too.
Discuss realistic expectations for college with them – how much you can contribute to their education and strategies for funding the rest if there's a deficit, or if they opt for an expensive or out-of-state school.
Don't dip into your retirement to fund your child's college education. They can repay loans with decades of income earning years in front of them, your savings will be the only income you have.
If you have "boomerang" children, set expectations for them too – they are living in your home after all. Don't be afraid to discuss target departure dates too.
Most importantly, take care of yourself. You can't pour into someone else if you're not resting and recharging. Keeping the lines of communication among all members and generations of your family is critical for a healthy, happy home too.
This material was prepared by Broadridge Advisor Solutions